Going paperless was sort of an inconvenient and faddish thing that businesses began doing over a decade ago and it didn't always make sense. Things have changed, and it might be time for your healthcare practice to consider saving some trees for a variety of reasons. Fortunately, partnering with a medical answering service aligns with these choices.
Why Your Medical Practice Should Consider Going Paperless
There are many reasons to go paperless in any business, but this is a particularly good move in the healthcare industry. First, it's just the right thing to do. When you stop using so many resources, you are doing your part to protect the environment and you're making a statement that your patients will notice.
A paperless practice can also be much more efficient. Anyone who has had to dig through mountains of paper looking for a "clue" can attest to the time that wastes. Having to store paper records is also costly. A digital solution is much more efficient in terms of accessing information and storage.
Ways That Your Medical Practice Can Go Paperless
Creating a paperless office can be a challenge, and you can't work through the process overnight. It's a process with the goal of eliminating waste, reducing costs, and creating more efficiencies. By taking the challenges on bit by bit, you can achieve your goals related to going paperless. The following suggestions will guide you through the process...
Give Paperless Billing Options to Patients. One of the biggest offenders in a service office is those stacks of bills that are sent out each month as well as the paper checks that come back as replies. These waste paper, envelopes, ink, and postage. Instead, set up an online portal where patients can access their billing information as well as make payments on their account.
Use Electronic Health Records. EHRs are becoming the norm with healthcare providers, and they have many benefits. First, they are paperless. Aside from this obvious advantage, they are also cost-effective and more efficient. With an EHR, a patient's data is available 24/7 and can be quickly shared with another authorized provider.
E-Prescribing of Medications. When a patient walked out of a doctor's office in the past, they often carried with them a scribbled prescription that they would need to drop off at a local pharmacy. These are not only a waste of paper but also a waste of time and other resources. Electronic prescriptions are not only faster but also more secure and cost-effective.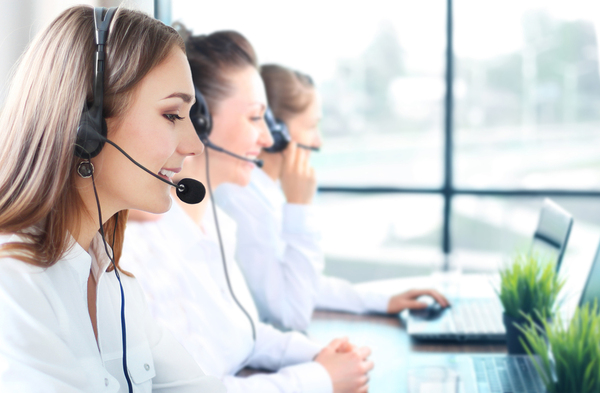 How a Medical Answering Service Can Boost Your Paperless Business
When your medical practice goes paperless, you can probably use as much help as possible to make this endeavor a success. Whether you already have a medical answering service or you're considering signing up, this partnership can complement your efforts.
Let's assume that a patient calls your office with a billing question. Your company's call operator can direct them to the online portal and even walk first-time users through the sign on process. A doctor's answering service can also schedule appointments and answer basic questions about your practice for callers, all without using a single scrap of paper.
Emergency dispatch and after hours calls can also be handled seamlessly and with a paperless approach. If a patient has a prescription refill request, you will receive that information electronically and can respond accordingly.
Get our medical brochure to learn more about the ways Answering365's medical answering services can help your healthcare business better serve its patients and operate more efficiently.