Owning and running a business is difficult on the best of days. Too many business owners believe that they have to do everything themselves, which can be expensive and can stifle growth. In truth, there's only so much that you can do single-handedly and still take care of your customers. Getting help in some key areas is one of the best ways to up your game and grow your business long-term. Here are five ways that a call answering service can help you achieve these goals, even when your company's managers are asleep.
1. Be available to customers 24 hours a day.
According to Defaqto Research, more than half (55%) of customers are willing to pay more for a better customer experience. A large part of delivering that experience is being available to both current and potential clients as much as possible. A call answering service can provide that accessibility for your business with its 24-hour answering services. A live call operator can answer your company's phones around the clock, acting as an extension of your business.
2. Get accurate and smooth appointment scheduling services.
Many people that call your business phone number probably want to either schedule or re-schedule an appointment. This is a simple task, but one that can be time-consuming for your office staff. A call answering service's appointment scheduling service can interface with your company's calendar and set accurate appointments according to your guidelines. If you'd like to cut down on no-shows, an appointment reminder service is also available.
3. Allow call center operators to help with troubleshooting or order processing.
Do you have customers that use the phone to place orders or ask questions about products and services? Failure to provide these services could cost you substantial business. Zendesk reports that as many as 82% of customers have stopped doing business with a company due to bad service. Your answering service's friendly call center staff can handle order processing as well as troubleshooting issues.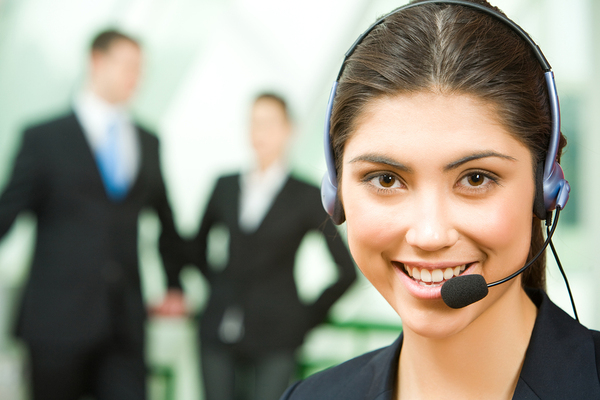 4. Call center operators can assist with lead generation for your business.
Not every person that calls your business is a current customer. Some are simply looking for more information about your business and others may be replying to one of your ads or offers. A highly-trained call center operator can provide this specialized sales support that will bring in more leads and business to your company, allowing for long-term growth.
5. A call answering service allows you to increase service and cut costs at the same time.
One of the solutions to answering your business' phones is to have in-house employees designated for the task. This isn't cost-effective for several reasons. The first reason is that you will have to pay both salary and benefits for the work, which is costly. The second is the lack of productivity that you receive in other work areas due to ringing phones. Instead, a call answering service delivers cost-effective services around the clock, allowing you to concentrate on your core business.
Business owners are often looking for new ways to foster growth in their company. A professional call answering service can make your business run more efficiently, and your customers feel more valued. Contact Answering365 today to find out how our call answering services can help your business or to start a free trial.