Does your company have a reputation for superior response time and client satisfaction? The truth is that this is an area that presents a challenge for many organizations. The Harvard Business Review released a study on the lead response time of over 2,200 U.S. companies. It found that just over half (53%) responded within 24 hours and nearly one-quarter (23%) never responded at all.
Consumers today are anything but patient. They want to speak to someone about their issues at all hours of the day and night and receive an instant response to their inquiries. If your company isn't providing this service, there's a better than good chance that those clients will find someone who is. The good news is that a call answering service can help your business improve its response time in several ways.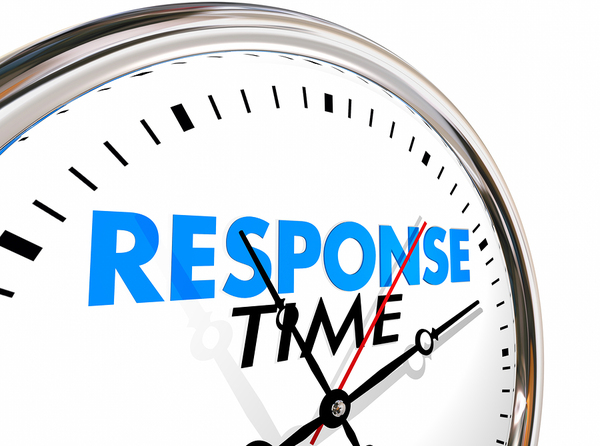 Higher Retention Rates
It's a fact that dissatisfied customers will leave in droves to give their business to someone who is ready to take care of their needs. According to a RightNow Customer Experience Impact Report, 89% of customers will abandon a company due to poor customer service. Another report from the White House Office of Consumer Affairs found that it's as much as seven times more costly to attract a new client than to retain one you have.
By responding to your current customers as quickly as possible, you will have higher retention rates. A call answering service can ensure that each of your calls is answered promptly around the clock by a friendly live call operator.
Better Company Reputation
A majority of your company's customer satisfaction rating is based on how you make clients feel when they come to you for service or to resolve issues. If it's a struggle just to get someone on the line, there's a good chance that your score will be low. On the other hand, if you have a call answering service that stands ready to delight your clients, your company's reputation and satisfaction scores will soar.
More Efficient Operations
When your office staff is consistently struggling to juggle answering phones with other essential work, something is bound to suffer. Your business may suffer if answering phones or responding to messages is put off for too long. By partnering with a professional answering service, not only do your clients receive attention but your office staff also have more time to efficiently run your business.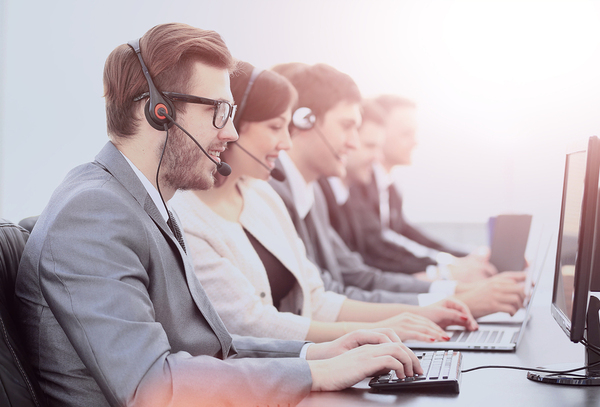 Increased Client Referrals
While unhappy clients tend to let others know about their problems, the opposite is also the case. When you are paying attention to your response time and client satisfaction, your happy customers are going to tell others about the outstanding service that they receive from your company. This will boost your client referrals and allow your business to grow.
Competitive Advantage
When you make response time and customer service your priority, you're probably doing something that most of your competitors are not. By partnering with a call answering service that can quickly and professionally represent your business around the clock, you are giving customers what they want. A professional answering service can schedule appointments, provide information, and even handle your company's dispatch services.
When your business delivers a quick response time to its clients, it's showing that it cares about customers and the future of the organization. A fast response to client needs can result in increased satisfaction levels, a boost in referrals, and improved bottom-line results. Contact Answering365 now to learn about how our professional call answering service can help your business. Be sure to sign up for our free trial.