Whether your law practice is well-established or just getting off the ground, you realize what a challenge it can be to manage daily operations on top of the business of practicing law. Every successful business understands that time is money, but so is client satisfaction.
In fact, a RightNow Customer Experience survey revealed that 89% of customers would stop doing business with a company after a poor customer service experience. Attracting and retaining clients is likely your goal, so here are five signs that it's time to hire a lawyer's answering service.
1. Your Office Staff Is Overwhelmed
One of the most obvious signs that it's time to get help is when your office staff is overwhelmed. Not only are happy employees more productive, but they will also be more accessible to your existing clients. A lawyer's answering service can take some, most, or all of your office's calls so that your office staff has more breathing room.
2. You Receive Calls Around the Clock
Just because you have office hours, that doesn't mean that you won't have clients calling during evening and weekend hours. In fact, most lawyers are "on call" for new clients or urgent situations. Unfortunately, voicemail won't work in these cases. Approximately 80% of callers refuse to leave voicemail messages for fear that they'll never be heard. Instead, a legal answering service can provide 24/7 answering services as well as emergency dispatch services to forward calls and messages.
3. Client Service Suffers Due to Distractions
It can be difficult to concentrate on work with telephones ringing. It's also a challenge to have a meaningful conversation with a client in your office with so much background noise. Ringing phones may make your office sound busy and successful, but they are actually preventing you from achieving your goals. A legal answering service can free your office's professionals up to handle the business of practicing law.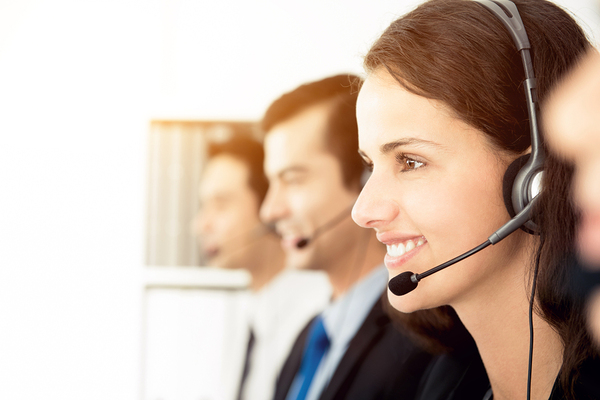 4. Incoming Leads Aren't Converted to Clients
A crucial part of growing your business is bringing in new clients. When someone wants to hire a lawyer, there is often a sense of urgency to the matter. If your office isn't quickly responding to inquiries, there may be a disconnect in your process. A lawyer's answering service can speak to new clients about your business, handle intakes, and make sure that you receive messages according to your specifications.
5. You're Receiving Negative Client Feedback
If you're receiving negative feedback from your clients about businesses processes and communication, it's time to hire a legal answering service. Even if you have the most capable team, service can suffer when you get busy. Putting your client's needs first is probably the single best reason to get help with your practice's phones.
When it comes to hiring a lawyer's answering service, the sooner you take this action, the better. Some of the signs that you should make this move refer to your practice losing clients, being inefficient, and failing to serve the clients you have. Being proactive with a legal answering service could prevent some costly issues in the future. Contact Answering365 now to find out how its lawyer's answering service can help your business. Be sure to sign up for our free trial.
.